Minister of Peshmerga receives Coalition delegation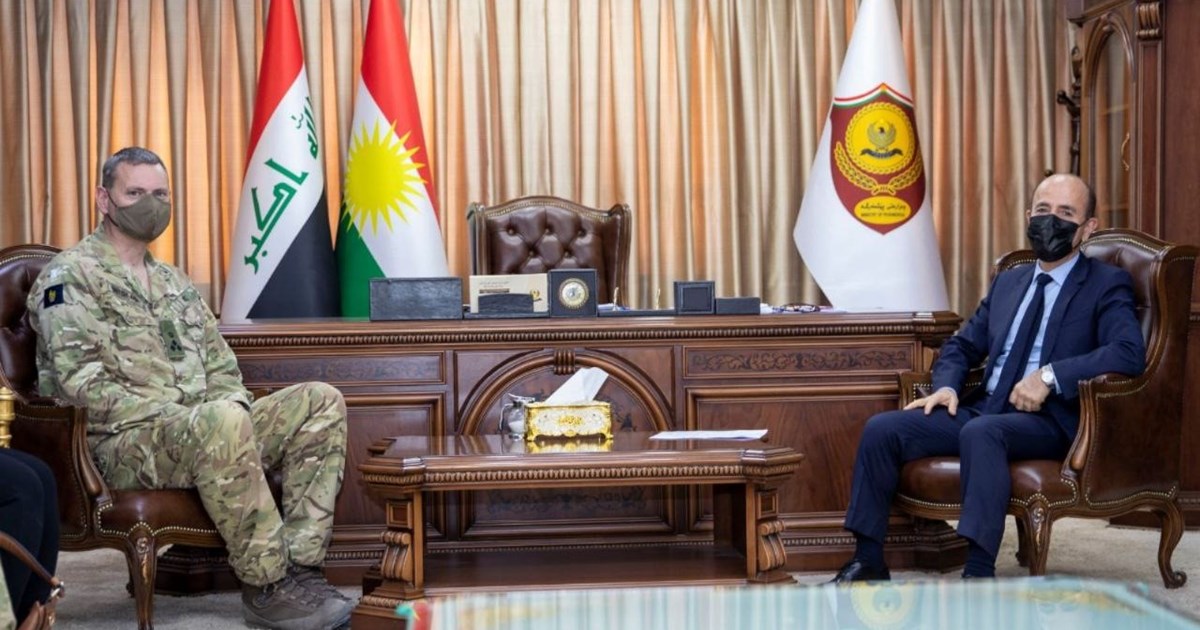 Erbil, Kurdistan Region, Iraq (GOV.KRD) – The Peshmerga Minister, Shorish Ismael today met with a Coalition delegation headed by the new Deputy Commanding General of the Combined Joint Task Force – Operation Inherent Resolve, Brigadier General Richard Bell.
Deputy Minister of Peshmerga, Sarbast Lazgin, Secretary General of the Ministry of Peshmerga, Lieutenant General Jabar Yawar, Peshmerga Chief of Staff, Lieutenant General Jamal Mohamed, and several ministerial advisors joined Minister Ismael in welcoming Brigadier Bell in his new role and hosting their first bilateral visit.
The Minister of Peshmerga reaffirmed the Kurdistan Regional Government's ongoing commitment to the Coalition and the fight against ISIS. He also underscored the need to support greater coordination between coalition forces to strengthen security efforts and discussed steps to undertake for the Peshmerga and Iraqi Security forces to establish joint coordination centers.
Brigadier Bell stressed on the importance of eradicating terrorism as an ideology in the region and reasserted the Coalition's support for the Peshmerga.
Both sides also discussed ongoing reforms within the Peshmerga Ministry, and the progress achieved so far with the support of the Coalition.