Ministry of Peshmerga discuss 2023 military cooperation plan with German advisory team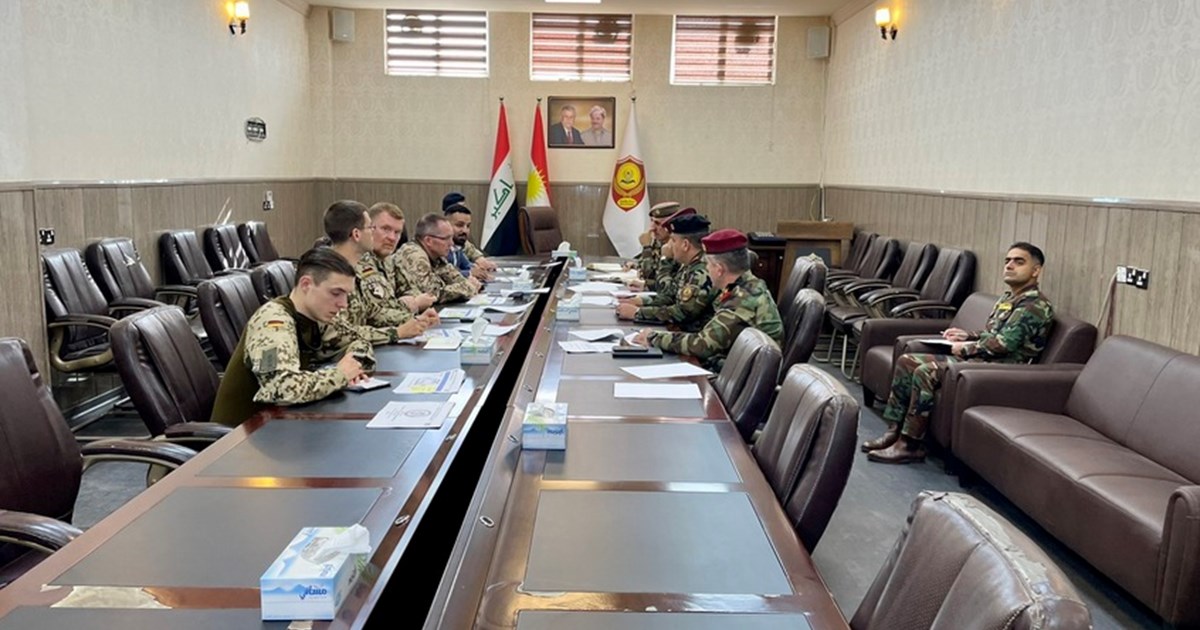 Erbil, Kurdistan Region (GOV.KRD) - The Peshmerga Chief of Staff, Issa Ozery and an advisory team of the German forces in the Kurdistan Region met on Monday to discuss next year's military cooperation plan after Germany extended its military mandate in the Region last month.
The meeting highlighted the German forces' 2023 plan to assist the Peshmerga forces in terms of logistics, health counseling, and providing military trainings inside the Kurdistan Region and abroad.
For their part, the German advisors has shown commitment to continue joint collaboration with the Peshmerga forces and to strengthen their capabilities.
Lieutenant-General Ozery noted that the combined effort with the German forces had a 'great impact' on enhancing the capabilities of the Peshmerga forces, mainly in the fight against terrorism.