Minister of Transport receives delegation from Kurd Tel and 7net Telecommunications companies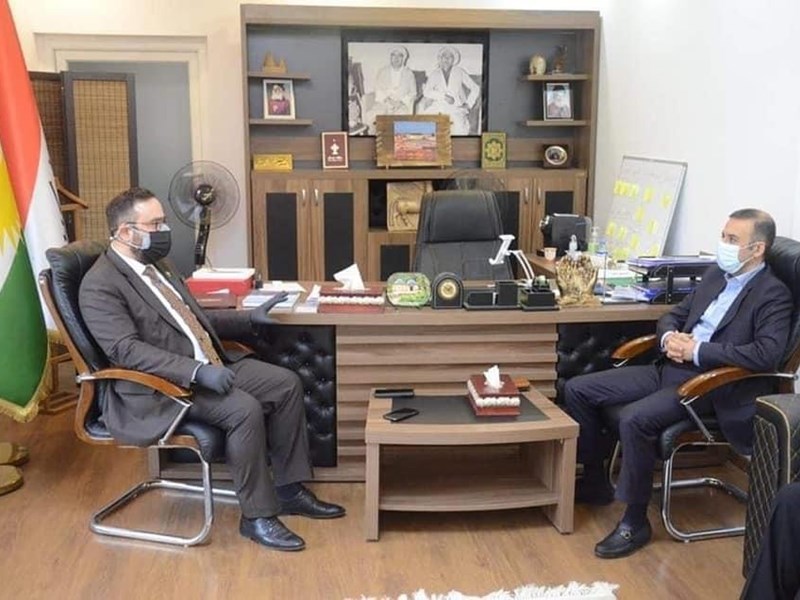 Erbil, Kurdistan Region, Iraq (GOV.KRD) – The Kurdistan Regional Government's Minister of Transport and Communications, Ano Jawhar, on Tuesday October 27, 2020, received a delegation of representatives from the telecommunications companies Kurd Tel and 7net.
The Minister outlined the ministry's plans to develop telecommunications capacities in the Kurdistan Region by partnering up with the private sector and ensuring the highest level of quality in the delivery of services to the people. Both sides exchanged views and the representatives spoke about their services and projects in the city of Sulaimani and the province as a whole
The minister emphasised that the delivery of services to the people remains the Kurdistan Regional Government's priority and urged the private sector to contribute to the betterment of the Kurdistan Region, which includes paying taxes in accordance with the government's rules and regulations.