Hussein Alqaidi awards at the Gala of Sergio Vieira De Mello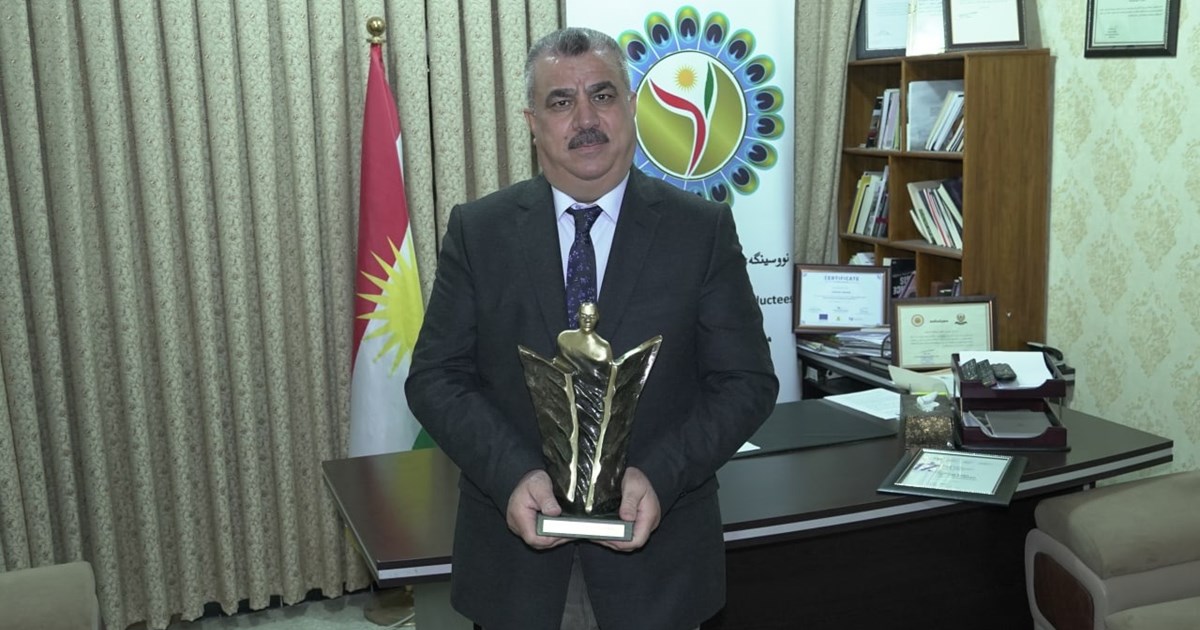 Poland (GOV.KRD) – The Gala of awarding the Polish Prize of Sergio Vieira de Mello, was held on December 10, organized by Villa Decius Association. This year, due to covid-19 pandemic, it was organized in on-line mode. Awards were presented in three categories: "person", "non-governmental organization", "honorary prize". Hussein Alqaidi- head and founder of Kidnapped Yazidi Rescue Office became laureate in the category "person".
At the beginning of the Gala, representative of Villa Decius Association and honorary patrons of the award took the voice. Ambassador of Brazil in Poland, Hadil de Rocha Vianna emphasized that the award is an expression of gratitude to those "who bravely continue and extend the work of Sergio Vieira De Mello". Swedish ambassador in Poland, Stefan Gullgren added that this is a gesture of appreciation for "energetic and dedicated people who stand up for human rights and democracy"
Laudation in honor of Hussein Alqaidi was written by KRG Representative in Poland Ziyad Raoof and read by Wiesław Nowak, head of ZUE company, the founder of de prize. In the laudation it was stressed that crimes committed on Yazidi people unequivocally should be recognized as a genocide. It was also emphasized that Hussein's activities are not limited only to rescuing Yazidi people from captivity but it also includes helping the displaced Yazidi people and documentation of crimes committed by ISIS. As it was summarized in laudation: Hussein Alqaidi is a person who brings to life the ideas for which Sergio Vieira de Mello died and which inspired the creators of the award in his name.
In his speech, Hussein Alqaidi thanked the staff of the Kidnapped Yazidi Rescue Office, KRG authorities and KRG Representative in Poland for proposing his candidacy to the award. As he stressed: "having this prize will serve as an encouragement for himself to dedicate more of his time to humanitarian work. This prize, despite the challenges we face in our work, will consolidate our will to achieve more until we see no one Yazidi is held captive by ISIS."
In the category "non-governmental organization" Human Rights Center Viasna from Belarus was awarded. Honorary laureate of the prize was Marian Turski- historian, journalist, social activist, former prisoner of Auschwitz concentration camp.