Minister Dizayee meets with Swedish Ambassador to Iraq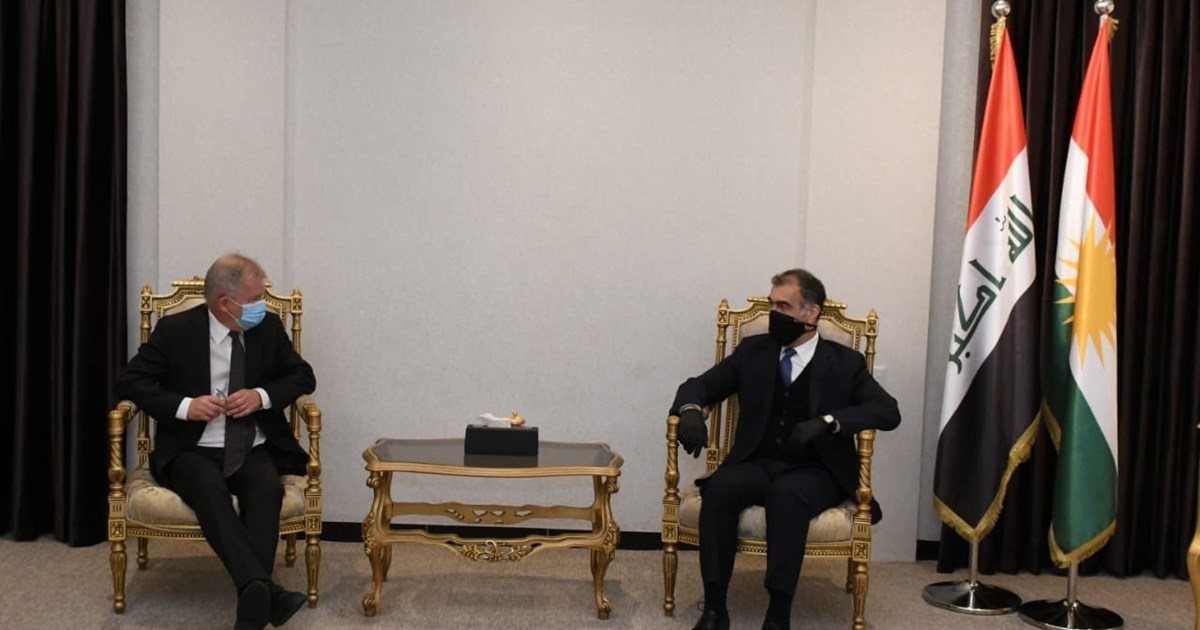 Erbil, Kurdistan Region, Iraq (GOV.KRD) – Minister Safeen Dizayee, Head of the Kurdistan Regional Government (KRG) Department of Foreign Relations (DFR) met with Ambassador of Sweden to Iraq, Lars Ronnas, on December 10.
During the meeting, Minister Dizayee and Ambassaor Ronnas discussed the recent political, humanitarian and economic developments in the Kurdistan Region, Iraq and broader region, as well as Erbil and Baghdad ongoing dialogue.
Both sides agreed on enhanicng the Kurdistan Region and Sweden relations in key areas of cooperation in economy, humanitarian and investment, and emphasized on the importance of implementing Sinjar agreement.