KRG Representative speaks at Champions of Business Innovation virtual event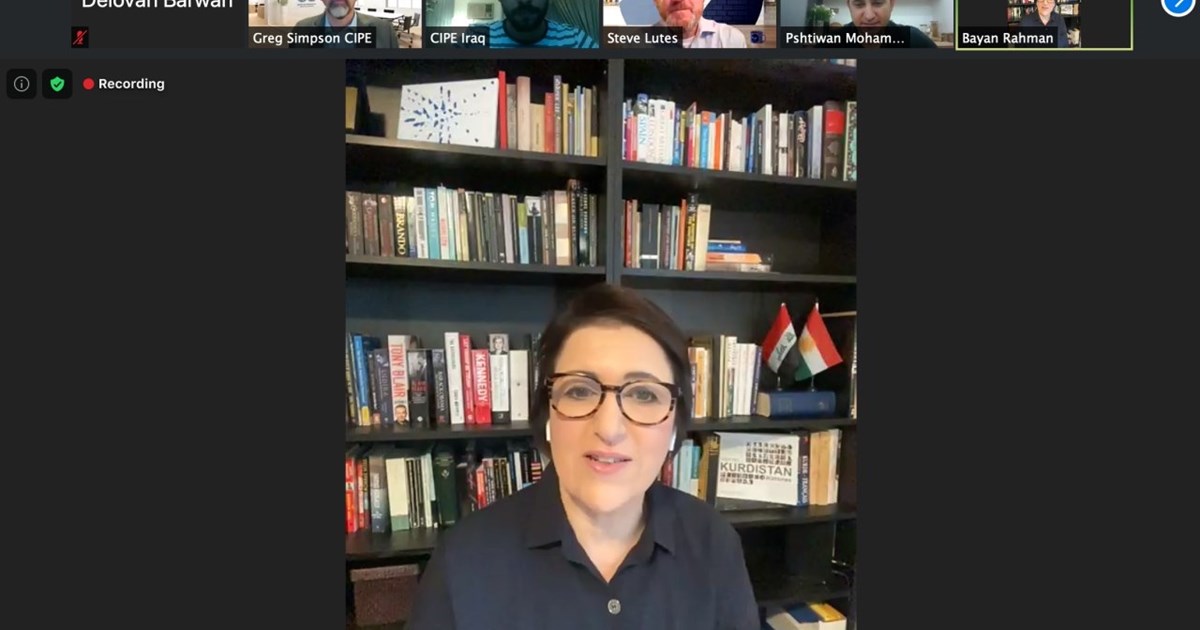 Washington - D.C., USA (US.GOV.KRD) – The Kurdistan Regional Government Representative to the United States, Bayan Abdul Rahman, on October 27 spoke at a virtual event co-hosted by the U.S. Chamber's U.S.-Iraq Business Council and the Center for International Private Enterprise (CIPE) titled Champions of Business Innovation in the Kurdistan Region of Iraq.
The discussion was about three young Kurdish university students who won the CIPE business pitch competition, which involved 150 students from three universities in the Kurdistan Region.
The competition winners shared their experience and inspiration for launching their startup businesses, which focus on interior design, organic food packaging, and a facility to produce specialty baked goods.
Ms. Abdul Rahman welcomed the initiative and thanked the U.S.-Iraq Business Council and CIPE for their valuable work and continued support of the Kurdistan Region and the rest of Iraq. She also shed light on the Kurdistan Regional Government's reforms to diversify and digitize the economy and the role the Kurdish diaspora can play in mentoring and networking with Kurdistan's startups.
The competition was the culmination of a year-long entrepreneurship and job-skills program conducted by CIPE and the Kurdistan Economic Development Organization and supported by the State Department.