Minister Safeen Dizayee receives U.S. Consul General to the Kurdistan Region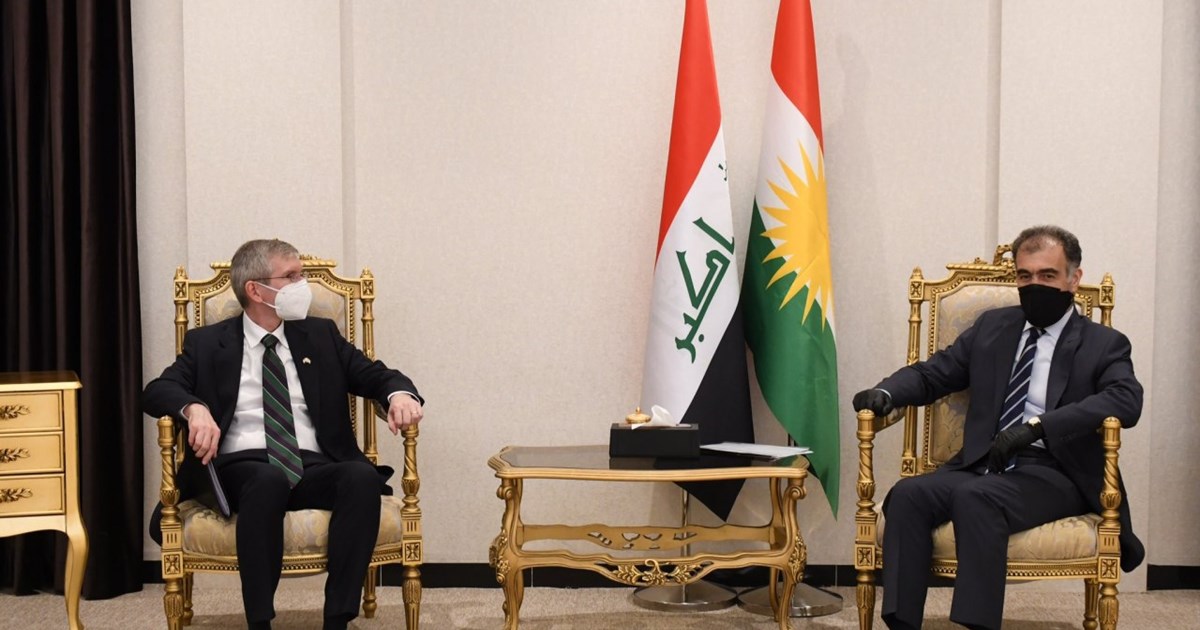 Erbil, Kurdistan Region, Iraq (GOV.KRD) – Head of the KRG's Department of Foreign Relations, Minister Safeen Dizayee on Thursday met with the U.S. Consul General in Erbil Mr. Rob Waller, to discuss regional developments and bilateral relations.
At the meeting, both sides exchanged views on the latest events in Iraq, Erbil and Baghdad ongoing talks, and issues related to the political, security, economic, and public health situation in the country.
Minister Dizayee gave an overview on the KRG's measures to contain the spread of the Covid-19 pandemic, and practical needs to battle the virus. He thanked the U.S. for their continued support and assistance to the Kurdistan Region and Iraq especially in containing the virus.
Both sides focused on the importance of recent agreement on Sinjar district and described the project as a first important step towards a peaceful and prosperous future for the entire community of Sinjar and the safe return of the displaced Yezidi and other communities to their homes with guaranteed security and stability.
The Consul General Waller thanked the DFR and other KRG institutions for their support and good coordination for their work and activities in the Region. He said that the U.S. wishes to continue strengthening relations with the Kurdistan Region at all levels.