Kurdish environmental activist nominates as a country coordinator to UN Climate Change conference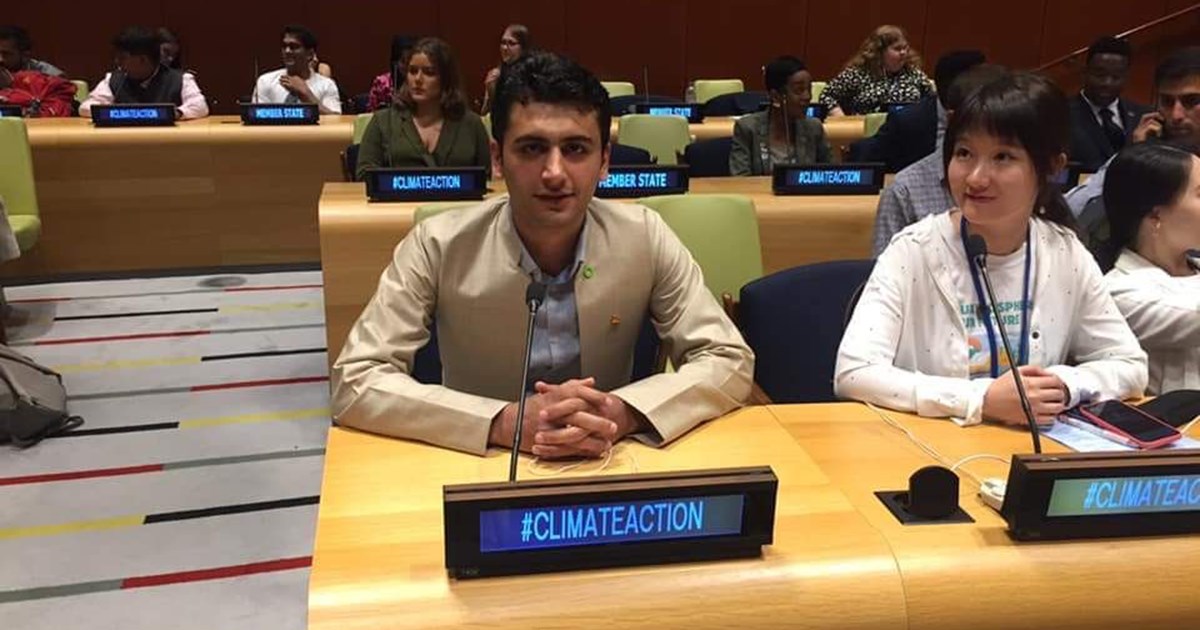 Poland (GOV.KRD) - Mr. Peshang Hama Karim a PhD student at the Warsaw University (Poland) has been appointed as a Country Coordinator of Iraqi delegation to the Conference of Youth - UN Climate Change which will be held on October 28-31, 2021 in Glasgow.
Mr. Peshang is one of the most active young environmental activists in the Kurdistan Region and the whole Iraq. He has participated in many conferences devoted to the environmental and climate change issues, among others he was one of the speakers at the UN youth climate summit in September 2019 in New York.
Peshang Hama Karim is currently writing a PhD dissertation devoted to the problem of climate change. His PhD project was evaluated as the best among PhD students admitted to the environmental studies at the Warsaw University. He finished master studies at Warsaw University of Technology. He also combines his academic and scientific activity with supporting the Kurdistan Regional Government Representation in Poland, where, among other things, he helps Kurdish students newly arriving in Poland.
KRG Representation in Poland wish Mr. Peshang success and expressed pride of accomplishments of Kurdish students in Poland.