KRG Representative in Poland meets with Representatives of Polish Ministry of Education and Science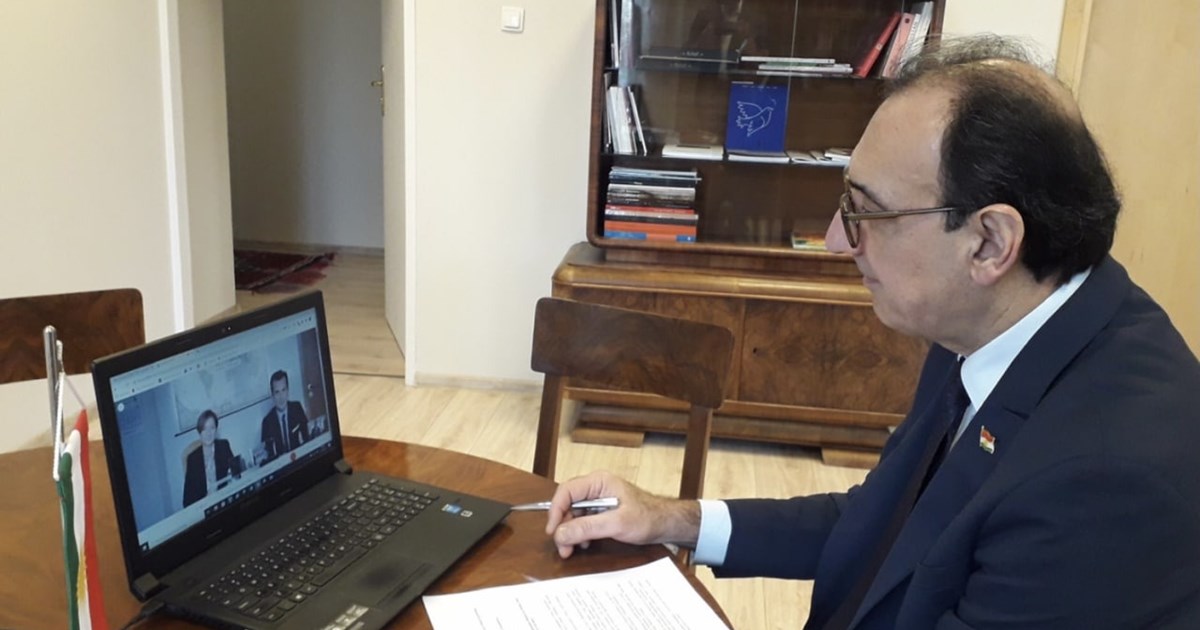 Poland (GOV.KRD) - KRG Representative in Poland Ziyad Raoof on January 12, had on-line meeting with Monika Poboży- head of the department of foreign relation in the Ministry Education and Science and Przemysław Skrodzki- deputy head of the department.
The meeting started with presenting by Ziyad Raoof history of contacts between Kurdish and Polish universities. It started in 2003, after the arrival of a delegation of rectors from the Kurdistan Region headed by Dr. Asmat Khalid, and after signing cooperation agreements with the Jagiellonian University. Following this agreement, the first group of Kurdish students came to Poland to study free of charge, completed their studies, and after returning to their homeland, they successfully continue their academic and professional career. So far, 13 agreements have been signed between universities and institutions from Poland and the Kurdistan Region, many mutual visits of university delegations from both countries have taken place, over a hundred students from the Kurdistan Region have already completed their studies in Poland.
In the next part of the meeting there were discussed possibilities of strengthening Polish-Kurdish relations in the field of education. Ziyad Raoof invited the ministry to take part in future editions of educational fairs in Kurdistan Region and also encourage the ministry to launch promotional campaign in Kurdistan Region about studying in Poland. Ziyad Raoof invited the Polish side to cooperate in the field of vocational education, the Kurdistan Regional Government is looking for foreign partners to reform it. He also asked for help from the ministry in removing obstacles for Kurdish students arriving to Poland, they struggle with difficulties in obtaining a visa and problems with legalization of stay in Poland
Director Poboży stressed the fact that foregoing results of Polish-Kurdish educational cooperation are motivation to continue joint efforts. She also declared readiness to support reform of system of vocational schools in Kurdistan Region. In response to the request of the KRG representative for support for Kurdish students, deputy director Skrodzki also announced that in the next academic year there will be increased number of countries whose students might apply for scholarship programmes in Poland. Iraq and Kurdistan Region will be also included on the new list of countries.
Both sides of the meeting declared to stay in touch in the future and strengthen mutual cooperation.