Head of DFR receives Iraqi Head of Human Rights Directorate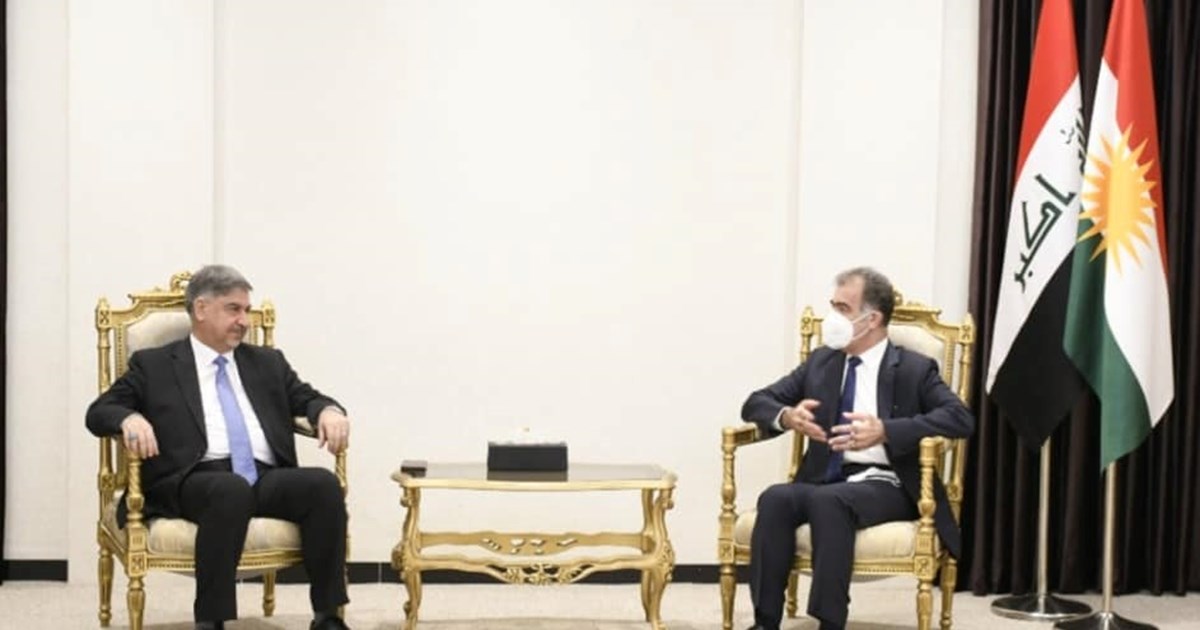 Erbil, Kurdistan Region, Iraq (GOV.KRD) – The Head of KRG's Department of Foreign Relations, Minister Safeen Dizayee on Thursday received a delegation from the Iraqi Ministry of Foreign Affairs led by Dr. Hisham Al-Alawi, the Head of Human Rights Directorate.
Minister Dizayee stressed the importance of strengthening the rule of law, promoting democracy, peace, and mutual cooperation on such key fields.
Both sides discussed the statues of the human rights in Iraq, and around the world. Then, Dr. Alawi briefed Minister Dizayee of the work of their directorate in the fields of human rights, specifically regarding the mass graves, Iraqi citizens abroad, conditions of the refugee camps, and coordination with the international organizations and UN agencies in Iraq.