Minister Safeen Dizayee received the Sudanese Ambassador to Iraq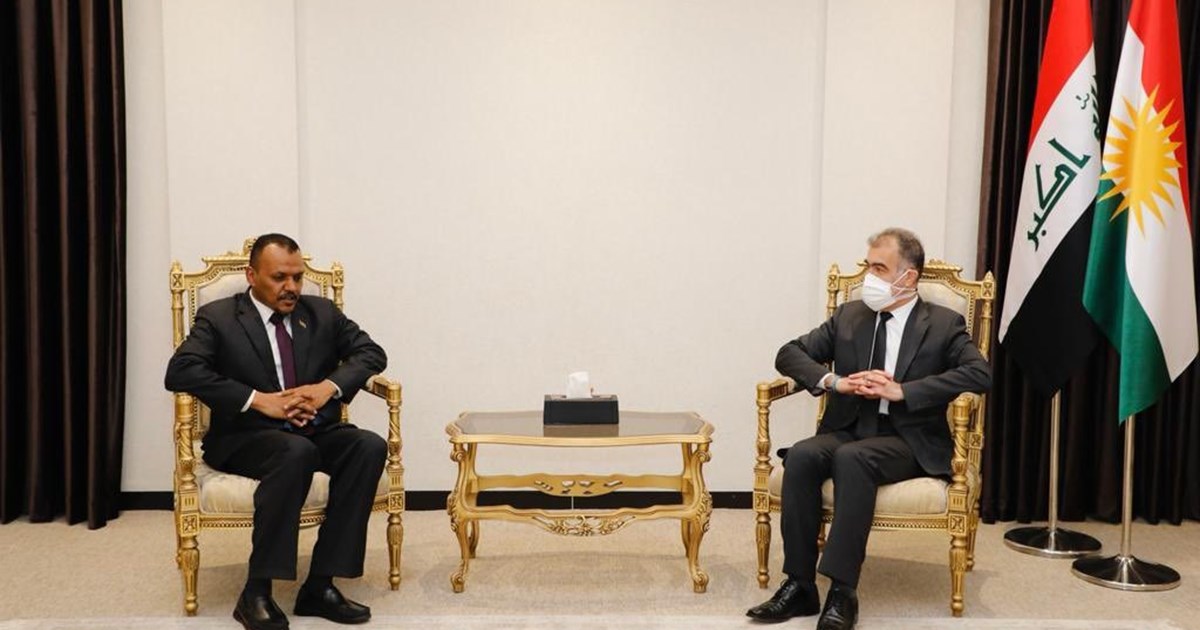 Erbil, Kurdistan Region, Iraq (GOV.KRD) - The Head of the Department of Foreign Relations, Safeen Dizayee on Tuesday welcomed Sudan's ambassador to Iraq, Ahmed Ibrahim Hassan. 


Both sides discussed the political developments in Iraq and the Kurdistan Region, as well as the opportunities for improving bilateral relations between the Kurdistan Region and Sudan. They also agreed to further develop their relations in the future, particularly in providing a suitable and friendly environment for the Sudanese community who aims to work in the Kurdistan Region. 


Minister Dizayee expressed his pleasure for the ambassador's visit and wished him success in his duties.