Minister Safeen Dizayee receives outgoing Philippines Ambassador to Iraq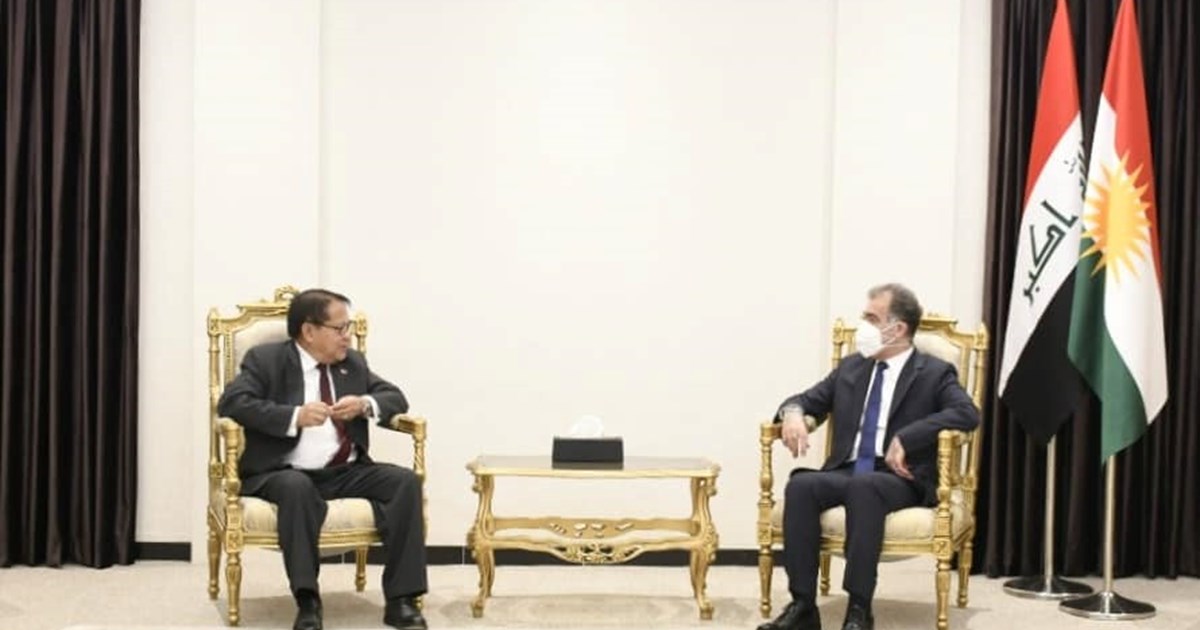 Erbil, Kurdistan Region, Iraq (GOV.KRD) – Head of the KRG's Department of Foreign Relations, Minister Safeen Dizayee received the outgoing ambassador of the Republic of the Philippines to Iraq, Gene Calonge for a farewell meeting.

Minister Dizayee highly valued the contributions and valuable work of the ambassador in strengthening the relations between the Kurdistan Region and Iraq with the Philippines, and wished him success in his future endeavors. He also added that the ambassador has played an important role in further developing cooperation between the Kurdistan Region and the Philippines.

Later, both sides discussed the current political issues in Iraq and the wider region, mainly the next Iraqi government formation process and updates.