Deputy Prime Minister Qubad Talabani commends Slemani's efforts to battle coronavirus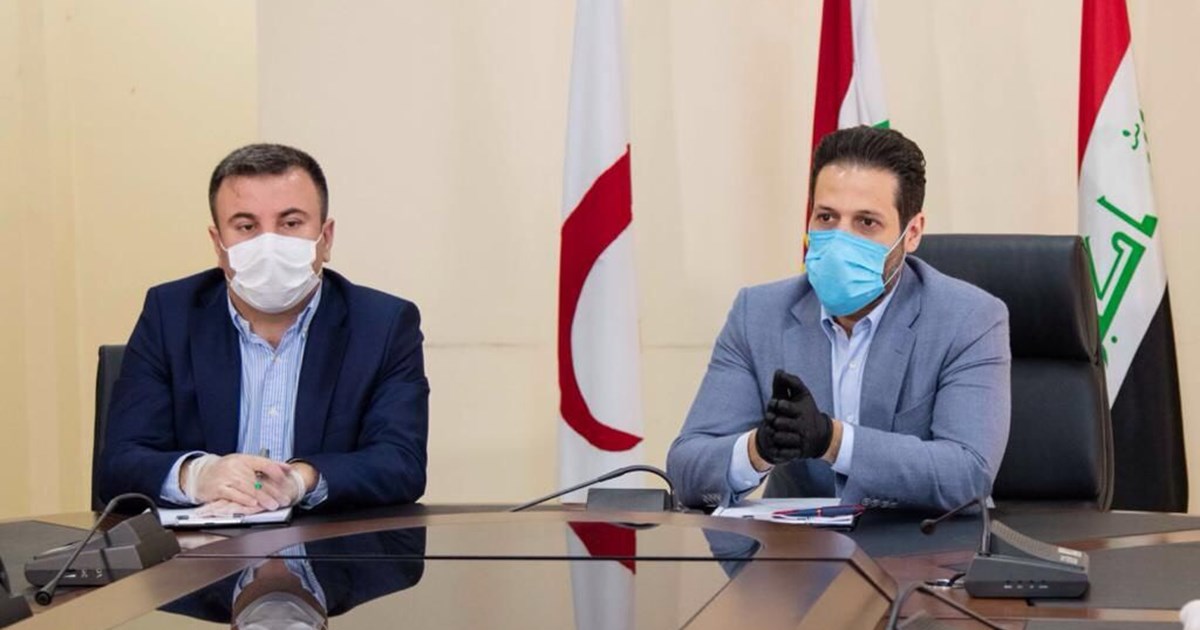 Slemani, Kurdistan Region, Iraq (GOV.KRD) - Deputy Prime Minister Qubad Talabani visited Slemani province on Saturday to review ongoing efforts to battle the coronavirus pandemic with local officials.

He commended the General Directorate of Health, the mayor and municipality for their tireless and concerted endeavours in fighting the virus, and discussed with them the latest developments in the fight against the disease.

The Deputy Prime Minister met with the Director of Slemani's Health Department, Dr Sabah Hawrami, and praised the dedication of healthcare workers. He said the people of Kurdistan will never forget their hard work on the frontlines of combatting coronavirus.

He reassured the Health Department that the KRG will do its utmost to provide the medical equipment they need, and urged them to continue in their efforts until they overcome the pandemic.

The Deputy Prime Minister also visited Pioneer, the city's leading pharmaceutical company, and the first in Iraq to start work on producing hydroxychloroquine and azithromycin, which are being used as treatments for coronavirus patients.

In his meeting with the company's director, Deputy Prime Minister Talabani commended Pioneer's ability to assist the health sector in the Kurdistan Region and Iraq at this time. He reiterated KRG's support to Pioneer, and hoped the plant continues its development of the pharmaceutical industry in Kurdistan.

The Deputy Prime Minister also visited the municipality of Slemani, and praised its continued efforts to deliver services and keep the city clean despite the curfew.

He later met with the mayor of Slemani and members of the city's operation room to thank them for their hard work.

The mayor reassured the Deputy Prime Minister that the city's officials will continue doing everything possible to protect people's lives.
COVID19 related links
Coronavirus