Prime Minister Barzani meets with UNAMI and WHO representatives, describes Baghdad's cut of Erbil budget as political pressure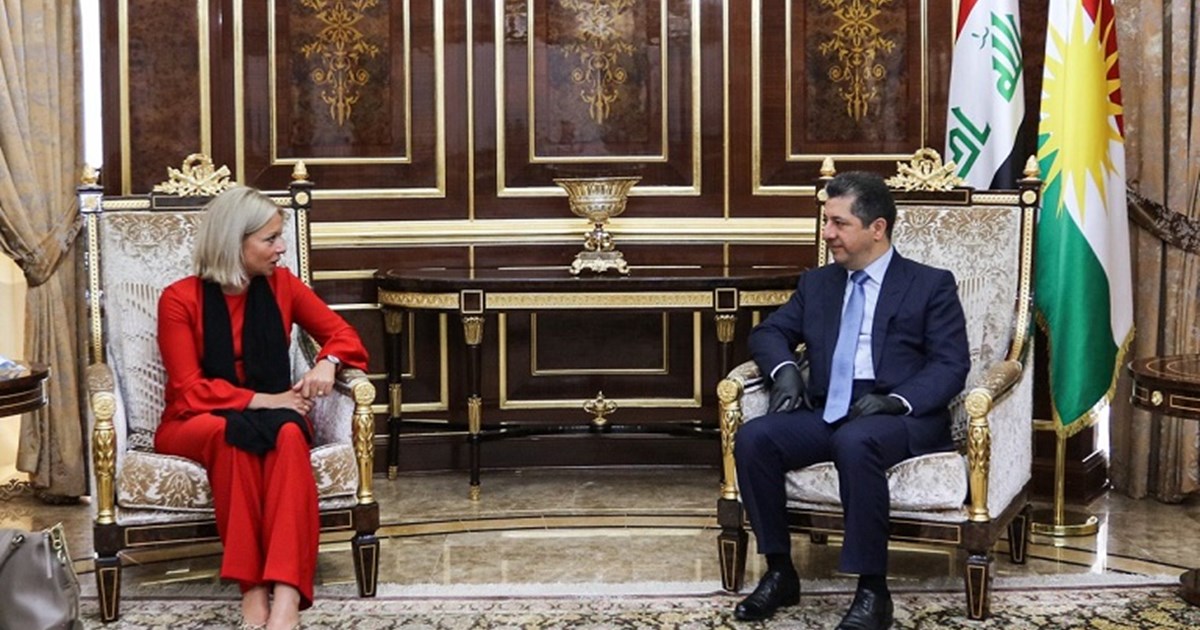 ERBIL, Kurdistan Region, Iraq (GOV.KRD) – Prime Minister Masrour Barzani on Monday met with representatives from the United Nations Assistance Mission for Iraq (UNAMI) and the World Health Organization (WHO) in Erbil, to discuss ongoing efforts to form Iraq's new cabinet as well as Baghdad's recent move to cut the Kurdistan Region's share of the federal budget.
The Prime Minister received UNAMI's Special Representative, Ms. Jeanine Hennis-Plasschaert, and WHO's Representative to Iraq, Dr Adham Ismail, and discussed the Kurdistan Region's fight against coronavirus and recent political developments in the region.
Prime Minister Barzani described the federal government's budgetary decision as political pressure against the people of the Kurdistan Region. This allocation accounts for half of the money used by the Kurdistan Regional Government (KRG) to pay public sector salaries.
In the meeting, the Prime Minister said the KRG's initiative to send a team to Baghdad during attempts to form a new cabinet demonstrated its goodwill in resolving outstanding problems based on Iraq's constitution.
At the end of last year, the KRG reached an agreement with the federal government late covering the Kurdistan Region's oil sales and financial entitlements. As a result, the Kurdistan Region agreed to provide 250,000 barrels of oil daily to Baghdad, with the federal government allocating US$900 million to pay KRG employees' salaries. However, the federal government is currently not honouring this agreement.
Prime Minister Barzani stressed that the federal government should not use Erbil's budget share as a bargaining ploy. He reiterated the KRG's support for the new cabinet in Baghdad, and hoped the federal government will deal with the Kurdistan Region on the basis of partnership and in accordance with the constitution.
The Prime Minister also discussed the measures the KRG has taken to battle the coronavirus pandemic in the region. Dr Ismail commended the government's lockdown measures to fight the outbreak.
COVID19 related links
Coronavirus