Prime Minister Masrour Barzani visits healthcare workers, emergency department in Erbil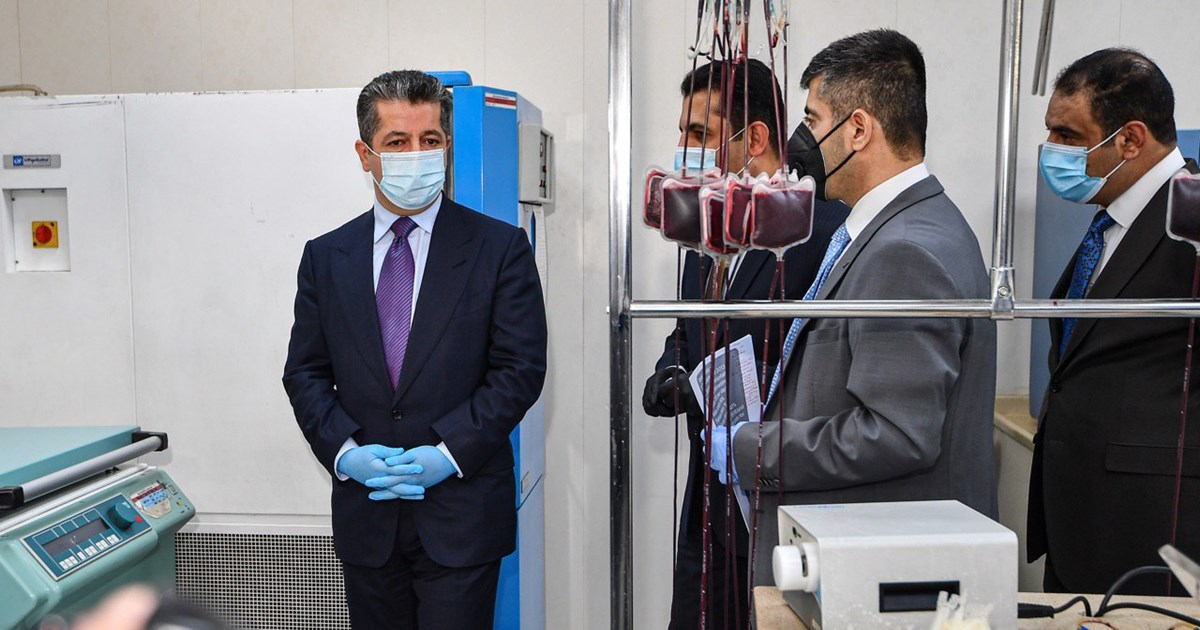 Erbil, Kurdistan Region, Iraq (GOV.KRD) - Prime Minister Masrour Barzani visited the Emergency Coordination Center and the Blood Bank in Erbil on Monday to thank frontline workers for their tireless service during the pandemic.
While visiting the facilities, the Prime Minister reaffirmed the government's commitment to strengthening and supporting the health sector in the Kurdistan Region. He also recognised the hard work and dedication of medical professionals in helping combat the pandemic.
Prime Minister Barzani noted the government is exploring opportunities to improve the delivery and quality of medical services in Kurdistan, and called on the public to help by continuing to comply with official health guidelines.
The Prime Minister highlighted the government's recent investment of nearly 23 billion Iraqi dinars to provide medical equipment to hospitals, including repairs to CT scan and MRI devices, another 40 billion Iraqi dinars on medicine and advanced equipment for cancer patients, and over 45 billion Iraqi dinars in funding to combat the spread of the coronavirus.
COVID19 related links
Coronavirus