OCIA and FCDO discussed Freedom of Expression in a virtual meeting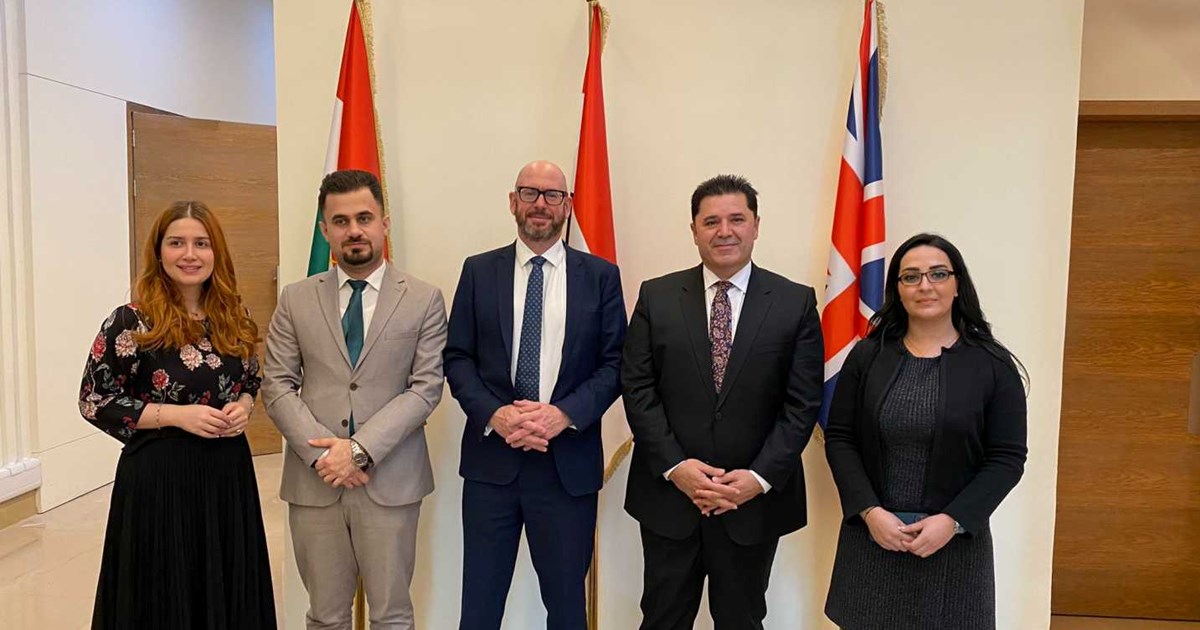 Erbil, Kurdistan Region (GOV.KRD) - KRG Office of the Coordinator for International Advocacy (OCIA) on Tuesday concluded the visual sessions with the UK Foreign Commonwealth, and Development Office (FCDO) and the UK Consulate General in Erbil, by discussing the right to freedom of expression. The engagements will leap into more profound stages of cooperation. The UK plays a leading role in implementing the Regional Plan for Human Rights. 
FCDO's Media Freedom Team, the UK Consul General and his team, and the KRG Coordinator for International Advocacy and his team, attended the session. Ways to enhance the implementation of the regional plan were underlined. Focus was placed on the section of freedom of expression in the plan.
Both sides agreed that in order to cement everlasting improvements, unilateral efforts will not suffice and hence bilateral cooperation is needed. In this respect, the improvement must be swift, full, and compatible with international standards. For this purpose, expertise should be imported from outside. FCDO will be assistive in this respect.
A KRG delegation visited London last week to attend the International Conference on the Prevention of Sexual Violence in Conflict Initiative (PSVI). On the sidelines and in the FCDO premises, the delegation met with the Foreign Office's officials, including Rosy Cave, the upcoming UK Consul General in Erbil. The UK will intensify its support to the regional plan starting from January 2023.