Head of OCIA meets with UNITAD's Special Advisor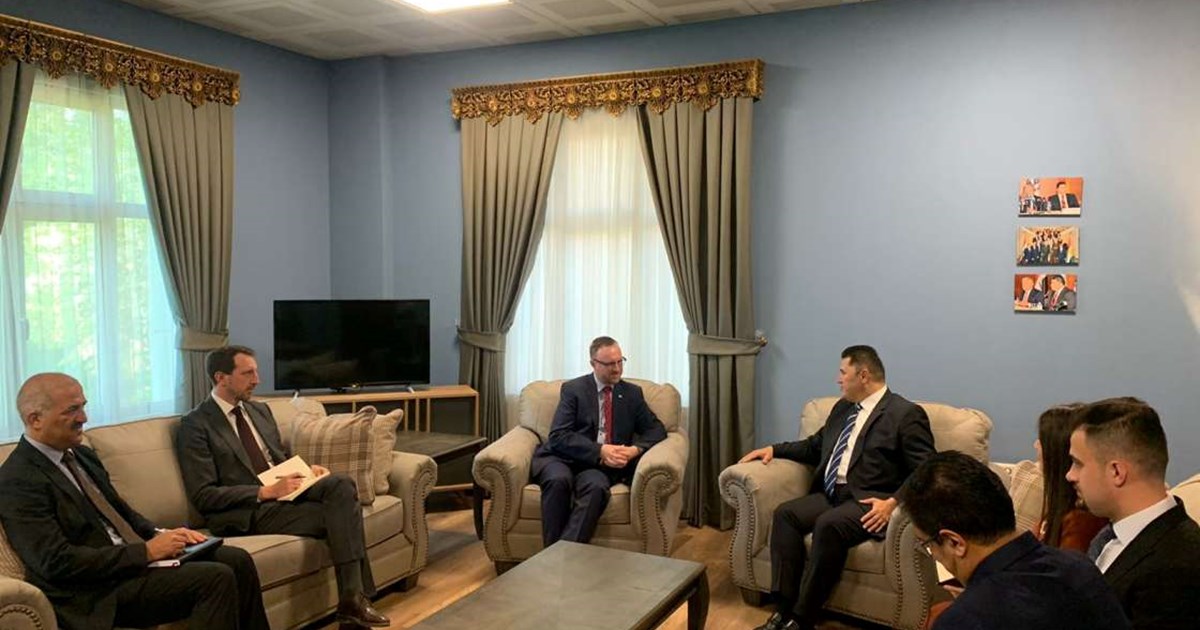 Erbil, Kurdistan Region, Iraq (GOV.KRD) - The Head of the Office of the KRG Coordinator for the International Advocacy, Dr. Dindar Zebari on Sunday met with the Special Advisor of the United Nations Investigative Team to Promote Accountability for Crimes Committed by Da'esh (UNITAD), Christian Ritscher.
Both sides expressed gratitude for the timely accomplishment of the requirements that underpin the legal basis for holding ISIS terrorists accountable for committing the core crimes under international law – genocide, war crimes and crimes against humanity.
Since the initiation of KRG-UNITAD joint engagement in the summer of 2020, the KRG Coordinator for International Advocacy was officially appointed as the regional government's representative to oversee the coordination with UNITAD. The engagement covers a wide array of intensive projects, including case-building, digitization, witness protection, exhumation of mass graves, and detainee interviews – which are rigorously connected to a robust information-sharing process.
Ritscher acknowledged the active involvement of the official institutions of the Kurdistan Region in assisting UNITAD to gather and process substantial pieces of evidence that are essential to prosecute ISIS detainees for committing core crimes under international law. UNITAD's Special Advisor also stated that the mission of the Investigation Team partly depends on such an inclusive and consistent involvement.
Furthermore, the domestic legislative framework was highlighted. The incorporation of the three core crimes mentioned above and the suspension of death penalty in a domestic legislation are enshrined within UNITAD's mandate; however, based on legal interpretations so far made, both initiatives are incompatible with the domestic legal framework. Nevertheless, KRG has prepared a project law that addresses the core crimes and, because there is already a special moratorium on death penalty, the project law can be utilized for the prosecutions.
In their final exchanges, the KRG Coordinator and UNITAD's Special Advisor reiterated their commitment for partnership and reciprocity.