Head of OCIA meets Iraqi team in the Middle East and West Asia Division at UN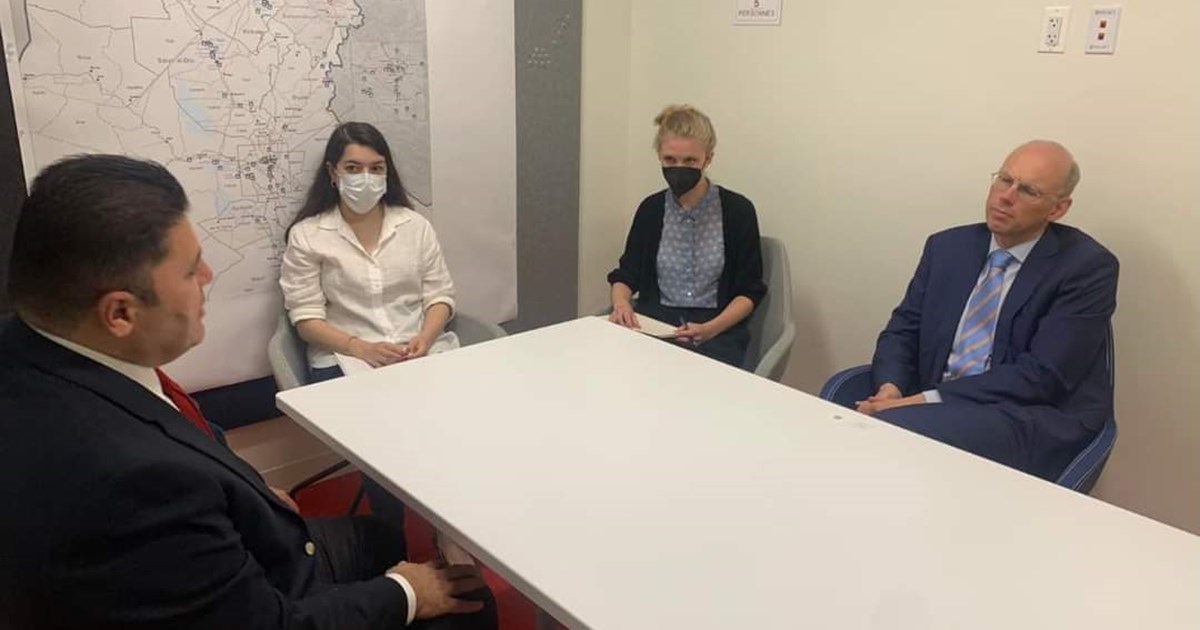 Erbil, Kurdistan Region, Iraq (GOV.KRD) - The Head of the Office of Coordination for International Advocacy, Dr.Dindar Zebari on Tuesday met with Mr. Axel Wennmann, the Senior Political Affairs Officer of the Iraqi team in the Middle East and West Asia Division in the United Nations. 

The meeting focused on welcoming of nearly two million refugees and IDPs in the Kurdistan Region despite the unfavorable economic situation and the role of the Peshmerga forces and their sacrifices in liberating the areas from ISIS, especially in the Nineveh Plain.

In another part of the meeting, the efforts of the ninth cabinet to reform all sectors and eliminate corruption, as well as the government's commitment to human rights principles were stressed. There are hundreds of media outlets in the Kurdistan Region that operate freely in the light of the laws and guidelines of the Kurdistan Regional Government.

It is explained that despite the Shingal Agreement between the Kurdistan Regional Government and the federal government with the support of the United Nations, but the presence of militias and outlawed forces prevent the implementation of the agreement and the return of IDPs to their places of origin.

They also discussed the recent efforts of the main parties in the Kurdistan Region to unite their positions and remove obstacles to the political process in the region, especially those related to the upcoming elections and the agreement of the political parties in this regard.

For his part, Mr. Axel Wennmann praised the role of the KRG and the Presidency of Kurdistan Region in bringing together the political parties with the presence of the Head of the UNAMI.