KRG Delegation Discusses the Agonies of the Yezidis with Foreign Delegates in London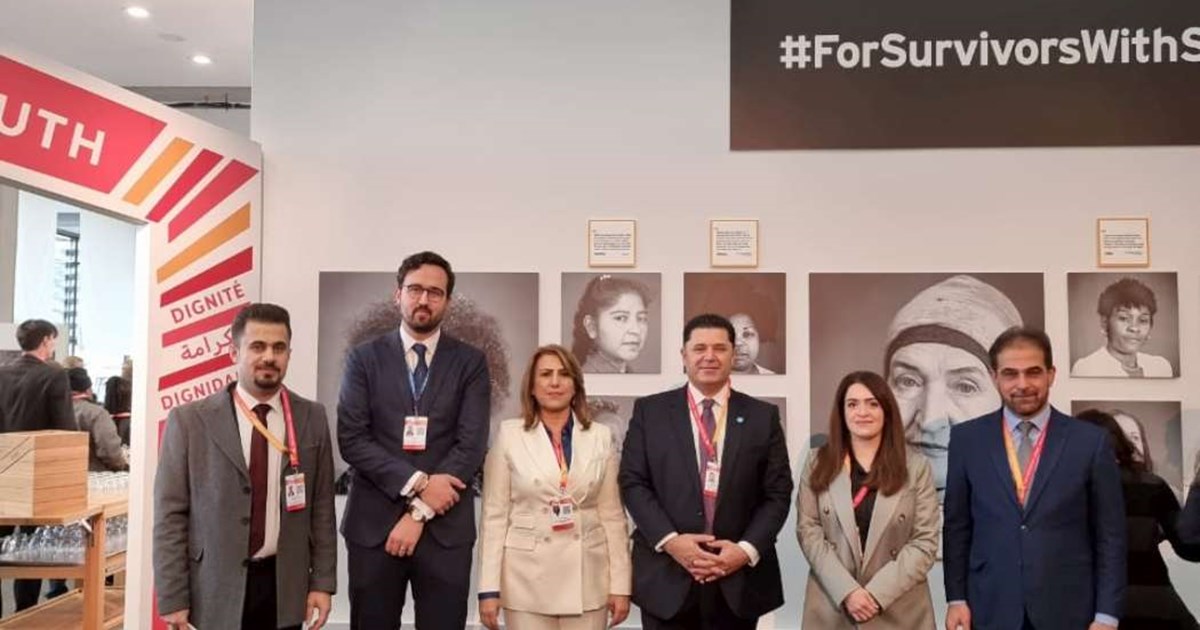 Erbil, Kurdistan Region (GOV.KRD) - KRG delegation led by Dr.Dindar Zebari, KRG's Coordinator for International Advocacy, accompanied by Khanzad Ahmad, the Head of the High Council for Women's Development, and staff from the Office of the Coordinator for International Advocacy (OCIA) and KRG Representation in the UK, attended the International Conference on the Prevention of Sexual Violence in Conflict Initiative (PSVI) in London.
The Kurdistan Regional Government (KRG) delegation received an official invitation from the British Foreign Secretary and the British Prime Minister's Special Representative for the Prevention of Sexual Violence in Conflict to attend the conference. Foreign ministers, policy-makers, and civil society representatives are involved in the conference to exchange views, address the challenges and find solutions."
The conference is a good opportunity to convey a clear picture of the heinous crimes committed against the Yazidis and other communities in the Kurdistan Region and Iraq to the international community and the NGOs.
On the sidelines of the conference, the KRG delegation met with Fiona Bruce, MP and Prime Minister's Envoy for Freedom of Religious Beliefs, Alicia Herbert, the Prime Minister's Envoy for Gender, and Yasmin Ahmed, Head of Human Rights Watch's UK Office, in addition to having short exchanges with the UK Foreign Secretary Mr. James Cleverley and Lord Ahmed, the Prime Minister's Representative for Sexual Violence in Conflict.
The KRG delegation shed lights on the KRG's unrelenting policies to rescue the Yezidis who are in ISIS's captivity. As of August 2022, the number of abductees was 6,417, including females 3548. Male 2869. The Numbers of female and male survivors from the grip of ISIL is 3,562: 1,207 females, 339 males, and 1059 male children. Furthermore, 2,234 victims have received psychical and psychological support.