OCIA and FCDO discuss Religious Freedoms within the Regional Plan for Human Rights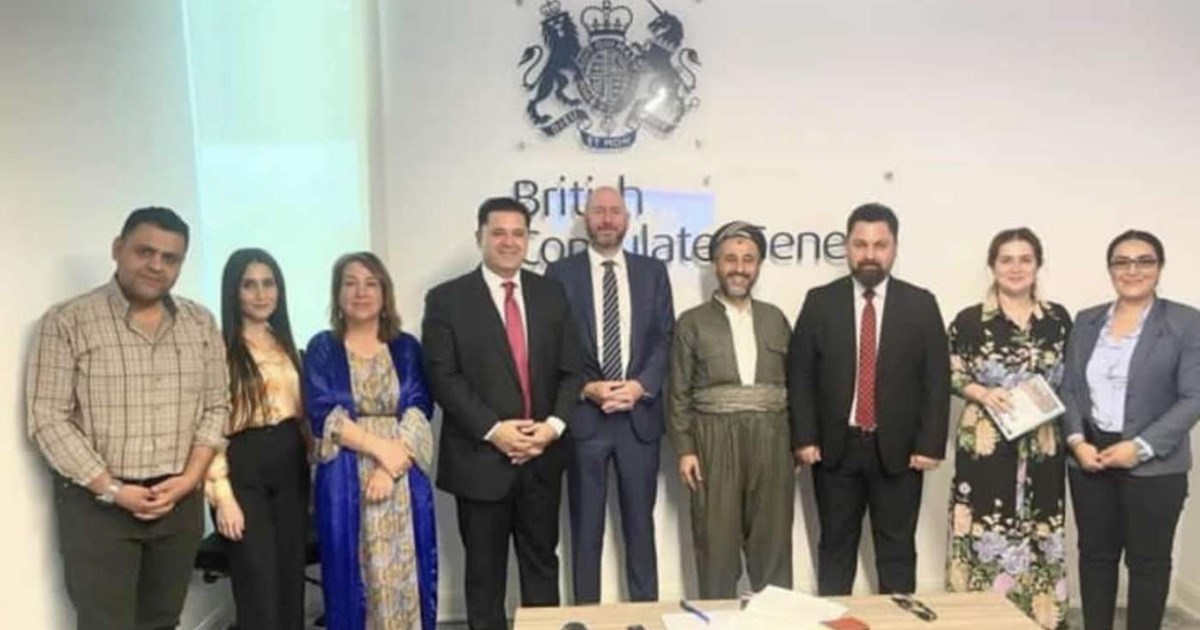 Erbil, Kurdistan Region (GOV.KRD) - As the Office of the Coordinator for International Advocacy (OCIA), we commend the active and strong role of the British Consulate General in Erbil and the Foreign, Commonwealth & Development Office (FCDO) in their significant role in implementing the Regional Plan for Human Rights.

The fourth dialogue between the Coordinator's Office and the British Consulate General on Religious Freedoms was held on Thursday with the participation of representatives from Muslims, Kakais, and Zoroastrians communities.

For his part, the British Consul General, David Hunt, praised the role of the Kurdistan Regional Government (KRG) in building peace and establishing coexistence between different religious and ethnic groups.

Representatives of each religious community also highlighted the challenges they face, especially during the fight against the so-called Islamic State (ISIS) and the spread of the coronavirus pandemic. They also praised the role of the KRG in protecting their rights and its efforts to eliminate any discrimination on the basis of religion.